Cinema and leisure operator confirmed for Council's landmark development in Redhill
Cinema and leisure operator confirmed for Council's landmark development in Redhill
17 February 2022
The Light have committed to a long lease to bring a six screen premium cinema, offering a wide choice of films and events, a nine lane boutique bowling and retro arcade, a diner and bar and a range of other new leisure activities.
Reigate & Banstead Borough Council has secured The Light as the anchor tenant with 35,000 sq ft of entertainment space in its flagship new development currently being built between the High Street and Marketfield Way. When the venue opens for Easter next year, it will bring a new morning-to-evening entertainment and leisure experience to the town.
Along with The Light, the Council has also agreed a deal with Tesco to provide their popular Tesco Express convenience store of circa 3,500 sq ft to provide convenience shopping for people who live in the town centre and to visitors.
With The Light and Tesco secured as the first two key tenants in the mixed-use scheme, it means that half of the commercial floor space is now let.
The Council is in discussions with a number of potential tenants, including both well-known national operators as well as local businesses for the remaining seven units available through agents GCW.
The complex now has a fresh new name and look too - The Rise - to reflect the positive change and future it represents for Redhill town centre.
On the ground floor, centred around an attractive new pedestrian route, with exciting new feature lighting, there will be a range of places to eat and drink. On the first floor more leisure and workspace uses are planned.
The Rise also includes 150 apartments, which the Council has sold to the private housing provider and boutique apartment rental brand Kooky. Marketing of their apartments has begun, and they will be available to rent from winter this year.
Cllr Mark Brunt, the Leader of the Council, said: "Securing The Light for our development provides a huge boost to our scheme and to realising the long term economic future of Redhill town centre. When complete, The Rise, will be a vibrant new leisure and entertainment venue for the town that will attract people from all over our borough and from further afield to come and have a great time.
"The Rise will help boost our local economy by creating job opportunities and increasing footfall and spend in Redhill. It is a cornerstone in our Council's ongoing investment and commitment to help revitalise the town.
"I am pleased to confirm that our main construction is progressing as planned, ready for us to start handing over to our commercial tenants from later this year for their fit out."
Redhill will be The Light's twelfth cinema and leisure venue in the UK and builds on the success of their recent opening in Sittingbourne, Kent.
James Morris, CEO, The Light Cinemas said: "We are delighted to be able to bring a whole new entertainment and leisure experience to the people of Redhill and excited to be part of the town's transformation. We are hugely grateful to the Council for their support and look forward to working with them to help realise our ambition to make this the best leisure facility in Surrey."
Claire de Silva, Head of Community at Tesco said: "We're delighted to be opening our new store in The Rise, Redhill and look forward to welcoming the local community when we open our doors."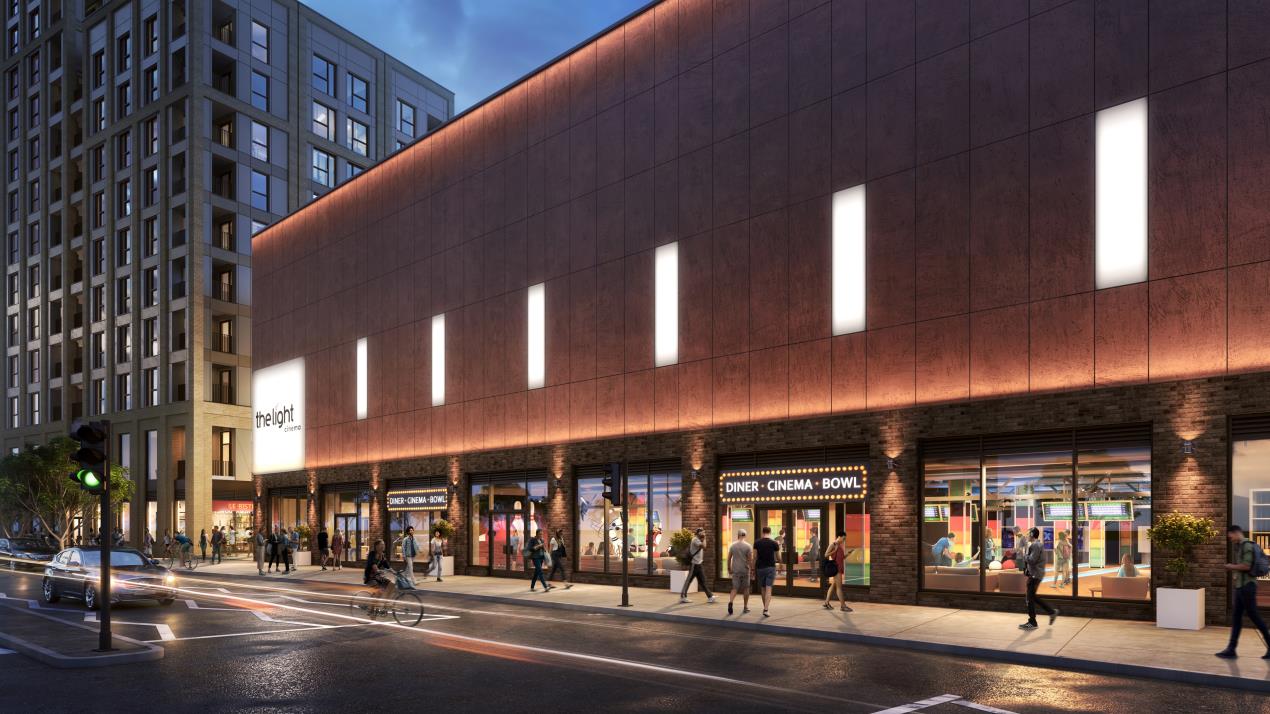 ---